Recently, Prime Minister Nguyen Xuan Phuc and The Government delegation had a meeting with the key leaders of Tay Ninh province. In his opening remarks, Mr. Phuc said that he was so impressed about models of agricultural production and high tech- agricultural production factories in Tay Ninh Province after visiting on 20/8 and 21/8. With the location between Ho Chi Minh city – the economic center of Viet Nam and Phnom Penh – The capital of Cambodia, the Prime Minister said that it is not only advantages but also challenges to Tay Ninh. If there is no any breakthroughs, Tay Ninh will be left behind.
With the current strenghths and potentialities, The Prime Minister said that: " Tay Ninh needs to become the high quality agricultural production centre of Viet Nam which is the model of getting rich from agriculture. Up to 2020, Tay Ninh can balance the budget itself. There are not only Tanifood high tech factory modern, 4.0 technology, Thanh Long farm with initial success, but also more and more organic farming and modern technological production models to produce and consume in domestic market".
In the evening of August 20, after the business trip at Tanifood factory in Go Dau District, key leaderss of Tay Ninh Province had a solemn welcome with Mr. Nguyen Xuan Phuc on this special occasion at Sunrise Hotel.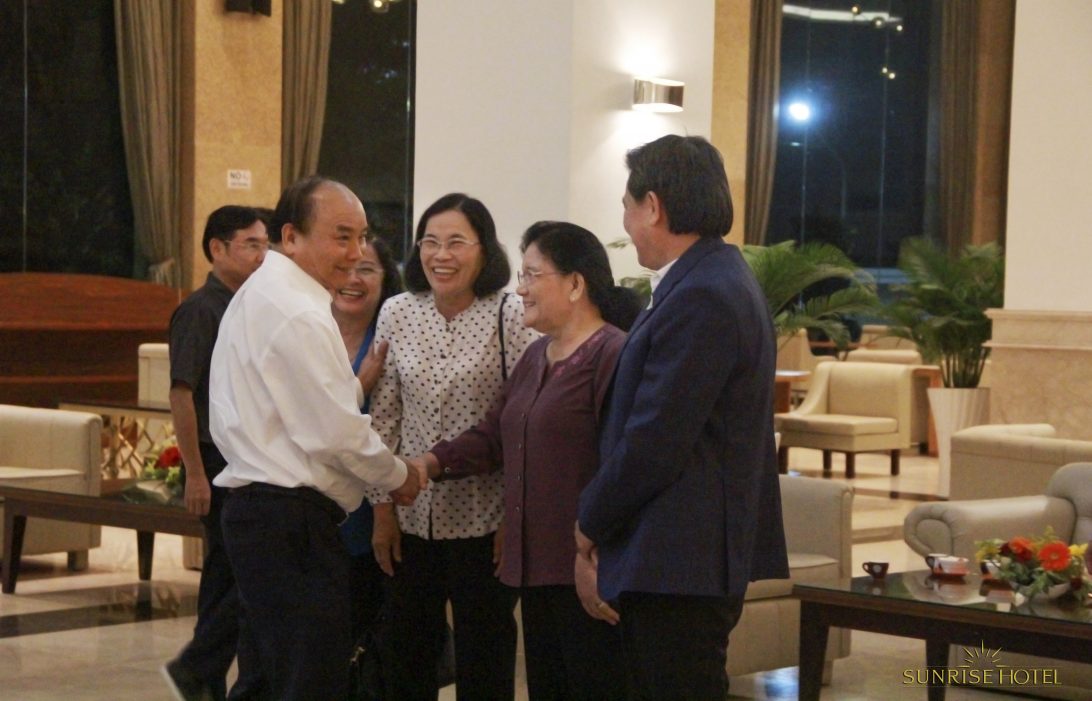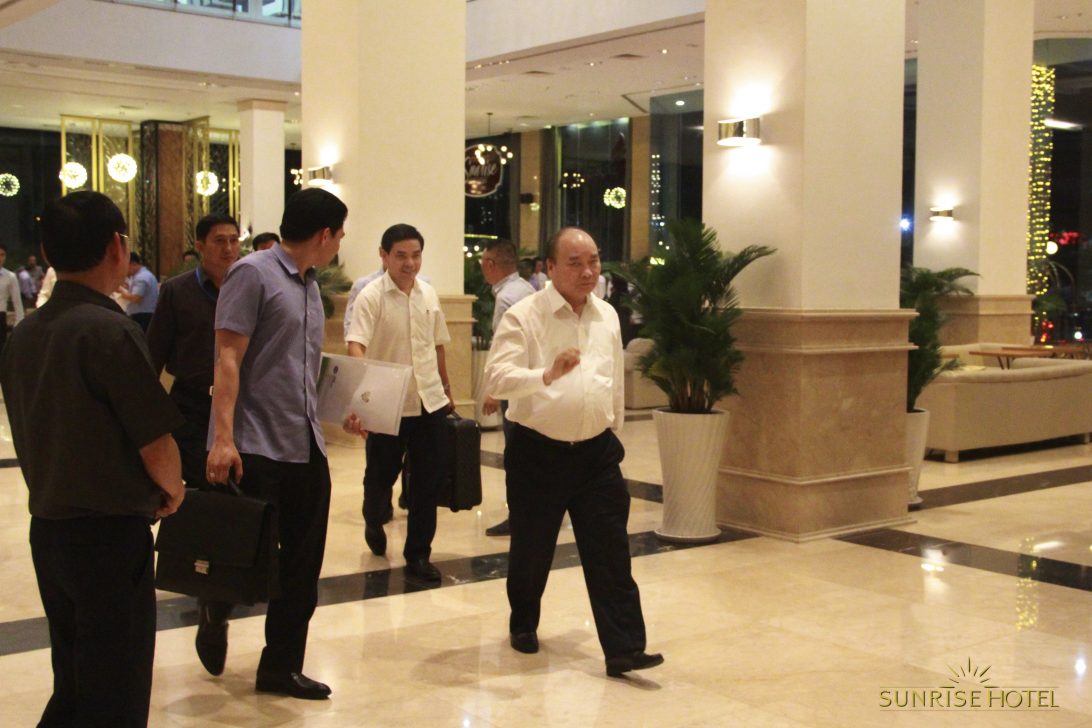 Sunrise Hotel is a perfect choice for you due to we have not only convenient location but aslo professional staffs and the most modern luxurious space. In addition to serving guests for rest, gym, coffee, swimming pool or tennis, Sunrise Hotel also has Sunflower Restaurant – a place
for customers to organize meetings, events from large to medium or small scale.
Therefore, It is a great honour of Sunrise Hotel to receive the trust of the key leaders. This is the pride of the Sunrise Hotel' directors and the entire staff.